I have started this feature to celebrate real mums. Mums come in all shapes and sizes but sometimes we can feel alone, we can feel as though we are the only ones struggling to keep on top of things. I want to lift the lid on motherhood so we can all feel a part of sisterhood, to feel proud about our own achievements and know that we are doing the best we can!
Without further a do let me hand over to Nikki!
Tell us a little bit about yourself and your family.
Hi I'm Nikki, I'm a mum to 4 wonderful kids, 2 boys and 2 girls. I also have 2 step children and my hubby (who can be as bad as the children sometimes).
Describe a typical day in your life
Our day starts at 6.30-7am, depending on if my hubby is working that morning or not. After a mad rush round and a blur of breakfasts, uniforms and school shoe hunting. 8.15am My hubby will drop A (my stepdaughter) off to her school, while I take the rest of kids to their school and nursery at 8.45am.
After the school run Baby and I will return home and I will get on with the cleaning while she naps in her pram (she normally falls asleep on school run). I will clean for an hour or so, unless my friends from school come for a coffee and a natter 🙂 Once Baby wakes up we will play for a while (unless she has a portage, doctor or hospital appointment).
At 11.45 we have to go pick E up from nursery and then we go food shopping or home for dinner. This time is normally spent with a coffee, cuddles and some TV time, while Baby has another nap and E chills out after school.
Depending on my hubby's work rota, either him, my mum or myself go to pick up A and the other grab my older boys from school at 3pm. We then tend to come home and discuss what we are having for tea and then I cook it (unless I'm having a lazy day or my hubby is feeling generous). We will then play board games, read books or watching films (unless the kids have after school activities or homework).
Soon as it's 6pm the bedtime routine starts with baby and the other follow every 30mins afterwards. When all kids are in bed the hubby and I will chill out together or I will blog and he will play on his Xbox until we go to bed. Although I don't always get to sleep because baby sometimes wakes for a feed or because she thinks it's party/playtime and will stay awake until 2am 🙁
The weekends are no different because the boys have swimming lessons (at 8am! I know I'm a crazy women who doesn't know what a sleep in is).
What is the best thing about being a mum?
For me seeing my kids smiles when they figure something out or learn something new. When they hug my leg tight and tell me they love me or when they join me in bed for a Sunday morning snuggle and watch cartoons.
What have you found hardest about motherhood?
Having to be the bad guy or the grown up. The one that has to teach the kids what is right or wrong. I do it but I really hate it. I also hate feeling like I'm a failure even though I try my best to be the best mum I can be, I often feel like I fall short and I could do better.
How has your body changed?
I have always been a big girl. I was an overweight child and I'm now classed as a morbidly obese adult. So I guess my belly getting bigger, stretch marks and my boobs now point further south than they did before I had kids. (I did get pregnant with my first at 16 though, so they were always going to point down hill after that!). I am pretty happy with most of my body, my only main issue is my weight but then I love my junk, my sweet and my wine. So it's probably not going anywhere.
Do you wear makeup? If so, what does your routine look like? 
I don't often wear makeup. If I'm feeling particularly down in the dumps I will put a bit on to perk myself up. Same goes for if I'm having a good day too. But mostly I don't wear makeup and when I do I wear eye shadow, mascara, eye liner and a bit of lipstick or lip balm. I wash my face daily and moisturise when I need to. I don't wear foundation or primer or even blush and in all honesty I wouldn't know where to start.
What's in your handbag? 
I actually wrote a blog post about this back in August. See I don't actually have a handbag, I have a nappy bag and it contains loads of normal mummy/baby stuff like nappies, wipes, spare clothes etcetera but it is also full of crumbs, bits of paper and receipts. My bag is pretty boring.
What is your relationship with housework?
I like to think I am very house proud but my pile of ever multiplying washing will speak for itself in saying that I have a relaxed approach to it normally. I like my house to be clean and tidy but it will always be cluttered no matter how hard I try to change/fight it. I must embrace the clutter and accept it as one of my own 🙂 so we can live in peace and harmony.
How do you relax?
RELAX??? What is this word you speak of? I don't get to relax often but I like to have a bubble bath and relax reading blogs or magazines. I used to love reading books but I can never find the time to really get lost in a book anymore without something needing to be done. WINE I love to relax with a glass (I mean bottle) of wine every now and again. I also find blogging and writing really relaxing. Just randomly putting my thoughts and stress or even happy memories on a screen or pieces of paper, seems to give me a relief I can't really describe. I used to really love sleep too but that is a thing of the past because my darling Baby doesn't enjoy me sleeping :-(.
What's the best parenting advice you have ever been given?
I was never really told much about being a parent. Mostly with my first, people told me how stupid I was for getting pregnant so young or how much I had ruined my life or tried to give me the harsh reality of what was to come with "sleepless nights", "constant screaming" etc. but I made a really big effort to research all that I could and take what advice I wanted from parenting books and magazines. Then I applied it to my own parenting style and went from there.
For any new mums out there, what would you like to tell them?
If I was talking to a new or soon to be mum, my best advice would be SLEEP ROUTINE! Once you have your little one into a sleep routine or nap time life becomes a little easier because you get a few minutes/hours (depending on if it's bed time or a nap) to yourself and you can clean, you can cook, you can paint your nails and watch trashy TV instead of Cbeebies or Disney jr. It give you a little time to be you and to attempt to relax.
What makes you happy?
I am happiest when I am sat in a clean house, with a coffee in one hand and my blog in the other. I also love trying new things and having adventures. Being spontaneous and free. But most of all when my little Baby girl hugs me and wraps her little arms around my neck to cuddle in closer.
And finally, complete this sentence:
I am a great mum because….. even though I'm not perfect I try my best and I make sure my kids know I love them. I would give up everything just to make sure they were warm, fed, safe and happy. They are my world!
Thank you so much Nikki, this is so lovely and I am sure many mums will relate to it. I can definitely relate to the huge washing pile! Although I cannot even begin to imagine how much washing 4 kids create!!
  You can find out more about Nikki and her world over at her blog Keeping Strong and Moving Forward.
Why not pop over and say hi on one of Nikki's social media profiles?
Twitter
Facebook
Instagram
 If you would like to take part in my Real Mums series then email me at katy@whatkatysaid.com. x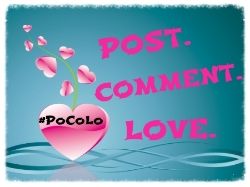 Find Katy on Facebook, Twitter, Youtube, Pinterest and Instagram for more!